I lived on food delivery apps, as the primary source of meals, for around 3 years. I used those apps like the makers of those apps would've liked everyone to use; order whatever you like, whenever you like.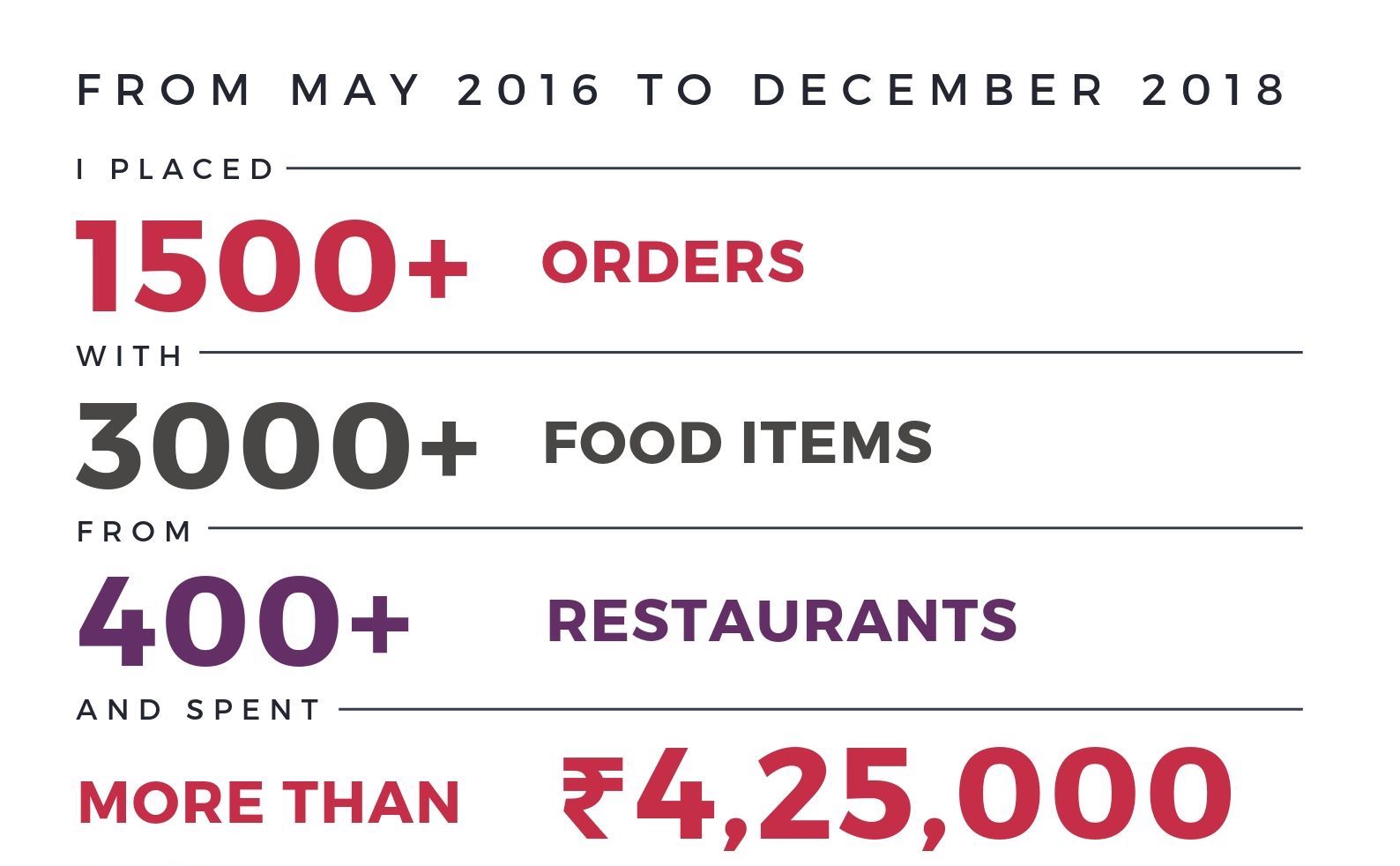 Summarizing the aggregate numbers
Over time I understood that this is a very expensive and non-sustainable way to live but I still continued as couldn't fix an alternative arrangement. Anyways, all this ended with my job, last December.
Recently I took up an exercise where I fetched whatever order history data I could, from all the delivery platforms, compiled it into usable format and started analyzing it. The attached infographic you see is a result of that analysis. I got good insights into my food habits, possible health impact assessment and simply the numbers helped me visualize just how wide and stretched the habit turned out to be.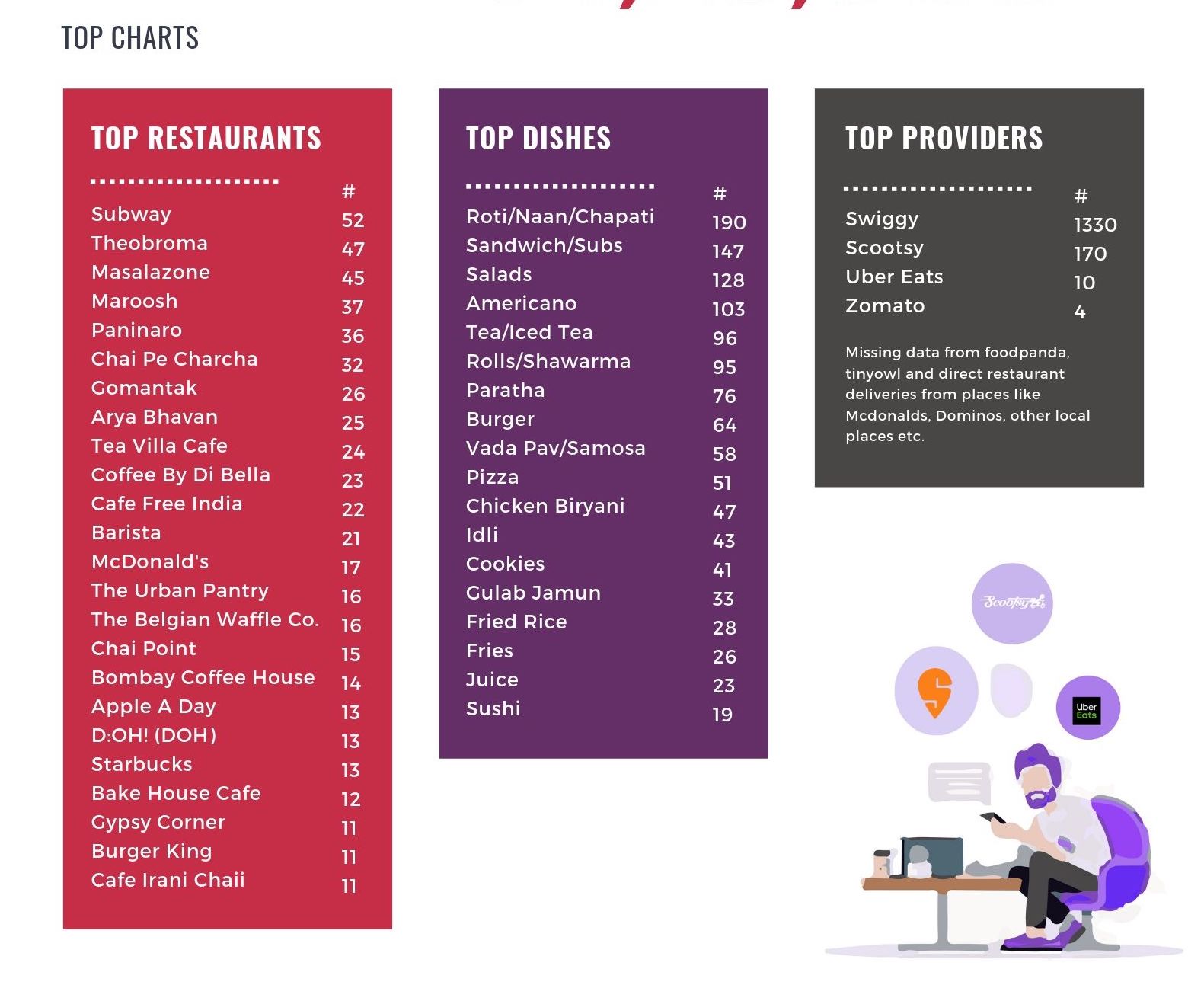 Top charts out of my own habits
The point I want to make here is that, data and data science are not just buzz words, industry jargon or job profiles. Data is recorded behavior, and hence an extension of your personal record.It is a logical next step for you, as a user, interacting with a company/system which records data, to go back and ask; What value can a particular record of data offer?

Simple Data science project steps
It could be your cab bookings, hotel bookings, phone bills, media subscriptions, grocery list, so on and so forth. The kind of data advertisers like Google, facebook, twitter and others use to profile their users, Is sadly not shared with the users themselves in any meaningful way, in fact, their systems are designed to promote users to generate more data for them to use and the user in return gets free apps, compromised feeds and ads.
Just like every other innovation, as time passes, the technology flows downwards in social order and reaches people who did not have access. Similar fate can be expected for data analysis and information democracy, because it provides maximum usefulness when the control lies with the user.
As a part of Do Up DesignTech Services, we offer personalized mini data-science projects to people who have interest in capturing and processing the data they produce.