'A flexible approach to problem-solving that uses limited resources in an innovative way' is how 'Jugaad' is defined by google in a seemingly precise enough way. Everyone in India has seen it in action or has some sort of experience with it.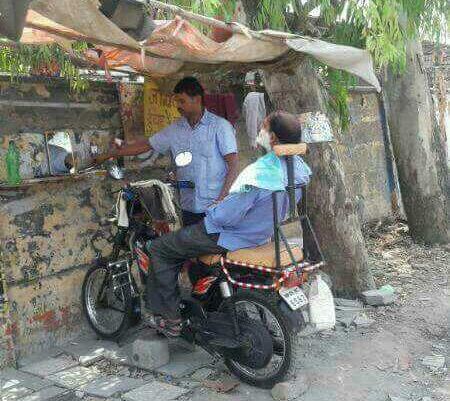 This 2 wheeler shaving pitstop is an interesting example of what can come out of it
There could be many meanings, understandings, approaches and applications of this term but the question we are trying to put forward is this : How vast and under-checked is the influence on our country as whole of this often nonsensical and short term problem solving mentality?
Before trying to answer, let's just look at an instance where we see effect of this thing in action at some scale, which will help us gauge the situation better. Here is a picture from Azadpur Mandi in Delhi which is not just India, but Asia'a largest wholesale market for Agricultural produce.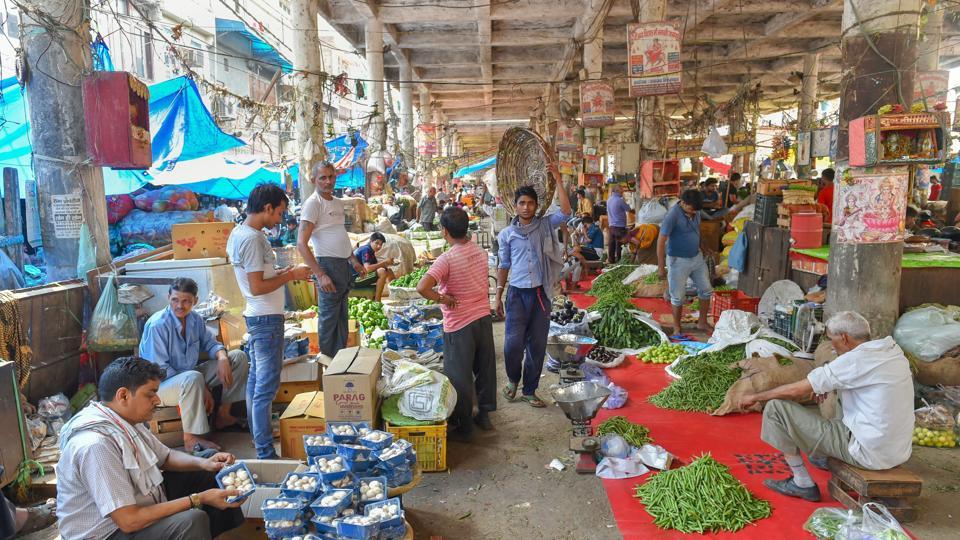 Part of Azadpur Mandi in Delhi
In 2019 the german news outlet DW news covered this mandi in one of their news reports (Link : https://www.youtube.com/watch?v=-wuCH3vJXcg), And quite understandably they complained about many aspects of its current state of operation.
It makes us wonder why can't we have the biggest market of its kind in our country to have very basic features like shelving, labelling, seating etc. with some hygiene and waste management? Why is it not a problem being actively resolved and how to promote a threshold level of planning and functionality into such public amenities?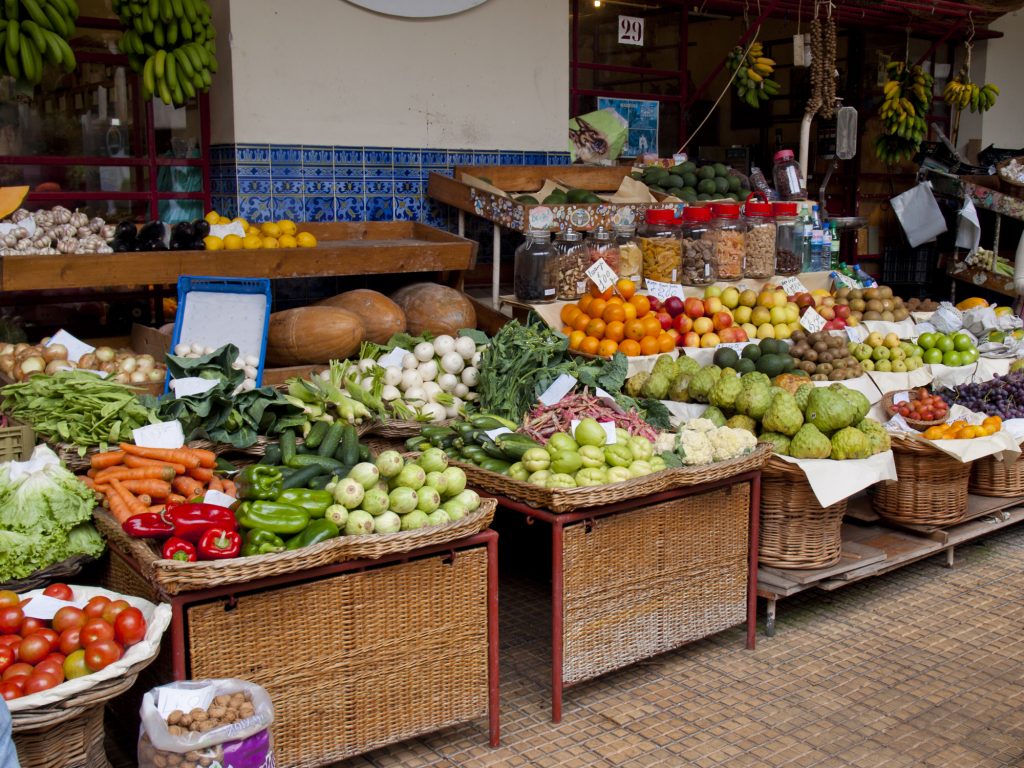 Cheap, clean and minimalistic setup for a fruit vendor
If you need to look at some more evidence to be convinced of this as a problem, you should look at the TOI report from January this year where they pointed out how 10,000+ 'Jugaad Vehicles' are plaguing the traffic safety in and around Agra. (Link : https://timesofindia.indiatimes.com/city/agra/district-admin-to-launch-campaign-against-jugaad-vehicles/articleshow/73529135.cms)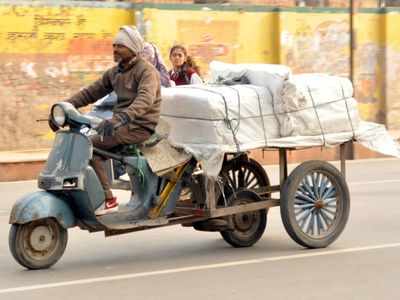 An old scooter modified to carry a cart
By now I think you can see how this mentality manifests at many levels resulting in areas lacking basic aesthetic and functional substructures. How can someone even start to address something like this? Well for starters we can help draw a very important distinction. While there are many flaws in the outcome of things done with jugaad in mind, we should not forget that its origins are not rooted in a person's lack of intent or knowledge, but rather in the economic desperation which plagues a large chunk of our population.
In most situations it essentially helps people keep stuff running and functional without paying full price of building a long term solution. Until 1991 India was a suppressed economy and a poor country, you could easily find many examples of makeshift arrangements made by farmers, small businesses, transporters etc. just to get by their daily routines. Ushering into the decade of 2020 with huge economic growth projections for the future, major portion of population still carries the inertia of thought from the times of little means.
While many of the Government's initiatives are well intentioned and try to spread messages of hygiene and well planned localities to people through massive PR exercises. There is no shortcut to fixing deep institutional problems at the surface level. With a growing purchasing power and expanding markets, We now have access to all latest materials and technology required to build the future of our cities and country.
So its the right time for us Indians to take the frugal innovative aspect of Jugaad into the future and back it up with technology, durability and quality thresholds. Even Harvard Business Review published an article on how Jugaad can help corporate america for innovation and growth (link : https://hbr.org/2010/01/jugaad-a-new-growth-formula-fo)
Many small businesses and individuals will make do with sub-optimal solutions for their problems in name of saving money or time. Or many others will run out of experience or knowledge while trying to solve a problem. We at Do Up DesignTech provide technical expertise in computer designing, execution strategy and resource planning for solving problems of all shapes and sizes. Weather you are a retail business owner who wants to set-up a uniquely attractive and functional store, or if you are a working house wife who wants to promote their homegrown business, Do Up will help you do up your design, marketing and tech infrastructure at prices never seen before.
Thank you for reading this blog, please leave your comments and feedback on this. Visit our services page to know more about our offerings and sign up process.