We are all familiar with our local kirana or baniya, the shop where we purchase our last minute home or kitchen needs. For centuries India has had such small local suppliers exist in intimate relations with their villages/localities/areas.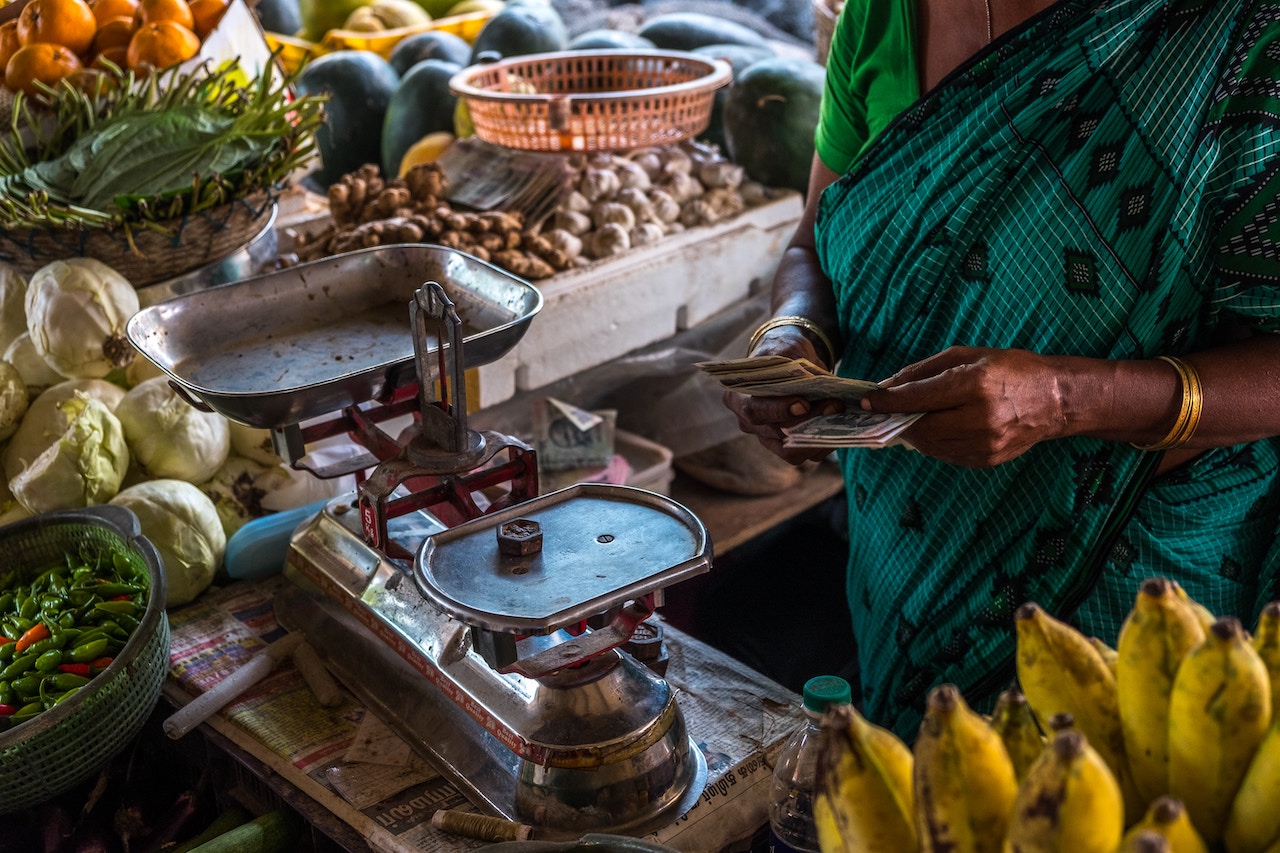 A typical counter setting for a open shop
India is not like the US where majority of the retail market is corporate owned, large scaled and well planned. In India, even after 20 years of huge FDI and capital investments inflow, Organized retail is still in its nascent stage. Most of it is limited to Tier-I and Tier-II cities. Whereas Unorganized retail currently accounts for 90 percent of the total retail markets.
Unorganized retail has a lot of variety. Variations in the form-factor, shape and size are truly vast. From a fruit/vegetable cart to the idli on bicycle to the Cigarette tapri wala to the chai maggi stall wala, I think you get the idea. Unorganized retail takes on many different shapes and sizes.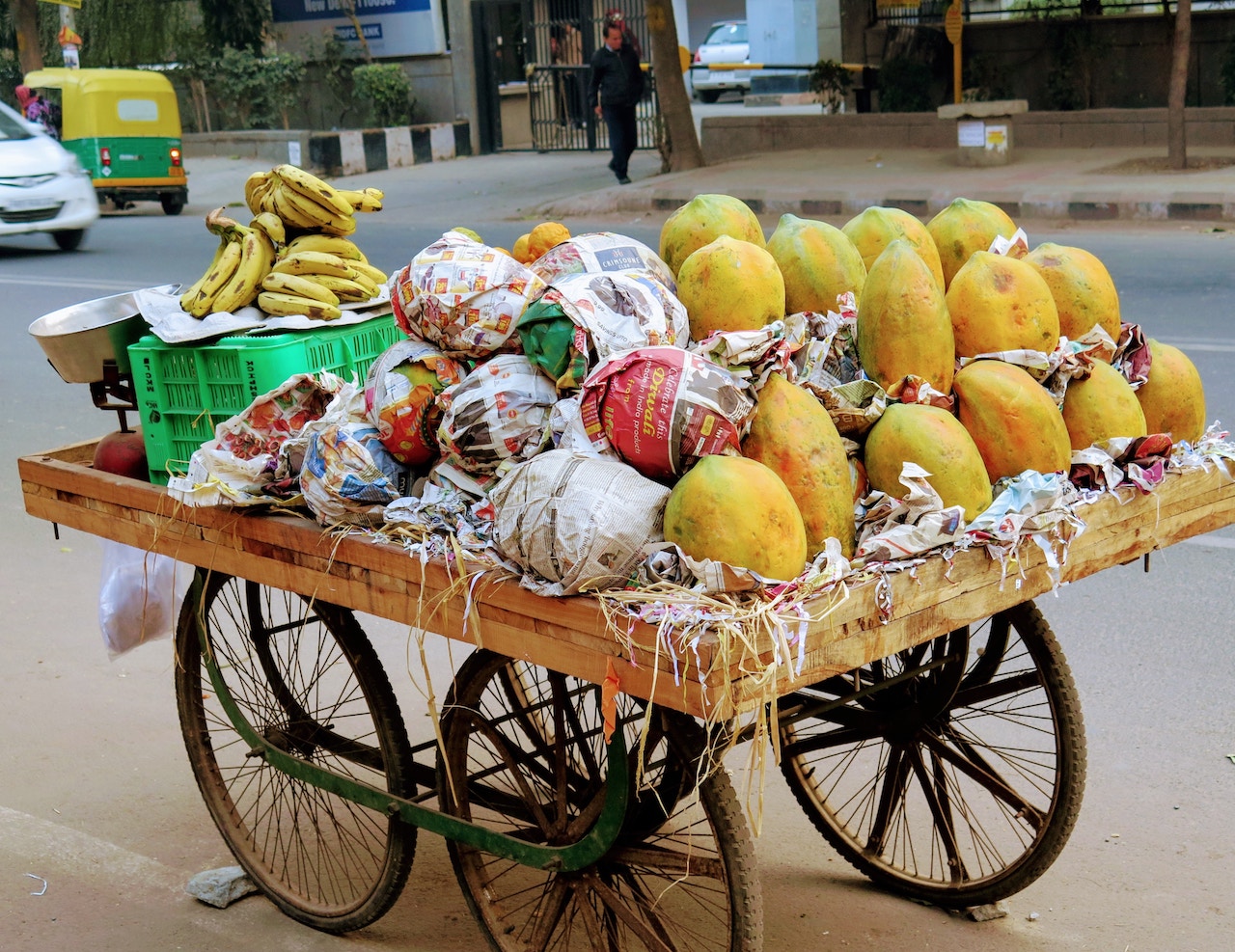 A typical fruit cart in India
When we talk about retail design, the first words that come to many minds are : Supermarkets, Malls and brand Outlets. Sadly, since forever only such kind of establishments could afford to think in terms of user experience, interaction design, brand design etc. This knowledge has been largely held inside corporate circles.
This brings us to the question at hand, Why should we care about retail design or user experience for unorganized retailers?; and Is it even possible to make high quality design ideas available, in form of practical and affordable solutions, to the average small retailer?
First off, we should care to improve the design and experience for the unorganized retailers because they make up most of the outdoors in our cities, towns and villages, I'm sure all of us would like to see our neighborhoods maintained well.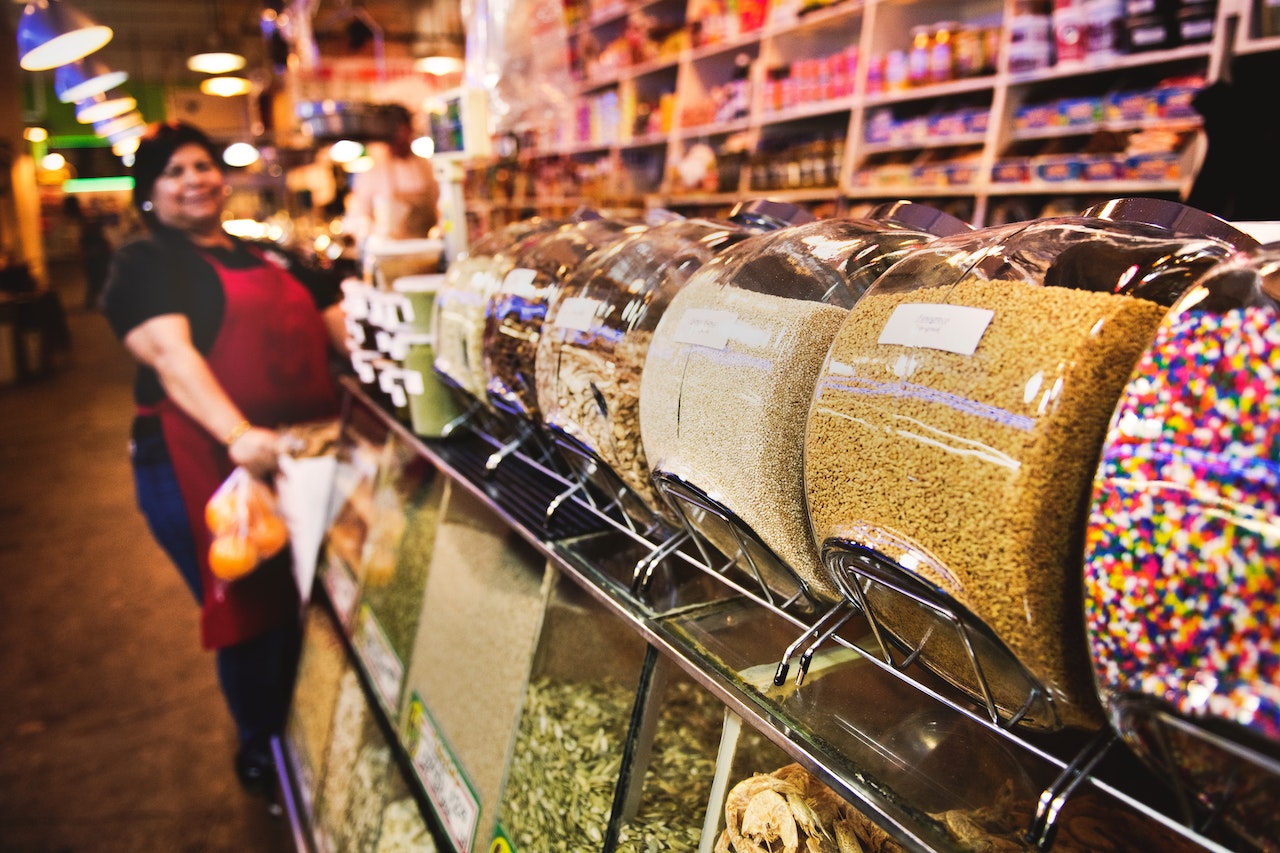 A hygienic and well arranged store attracts higher footfall
Also, there is an urgent requirement to get more people on-board campaigns like Swachh Bharat and efforts to control Environmental change, we need to teach everyone how to maintain a threshold of hygiene and cleanliness in their premises and also how to process and recycle waste materials. We need to provide well designed solutions with taking all such social responsibility in to consideration.
Secondly, how can we make the solutions cheap and accessible to such a huge segment of society? you may ask; Have you ever been to a bar or a restaurant which serves bills in old tin box with rusty sides, as if being grungy is almost cooler than being a regular sophisto? Or Have you ever noticed how many new restaurants suddenly thought that having bare exposed bricks and pipes running through the ceiling is not a compromise but instead a design statement?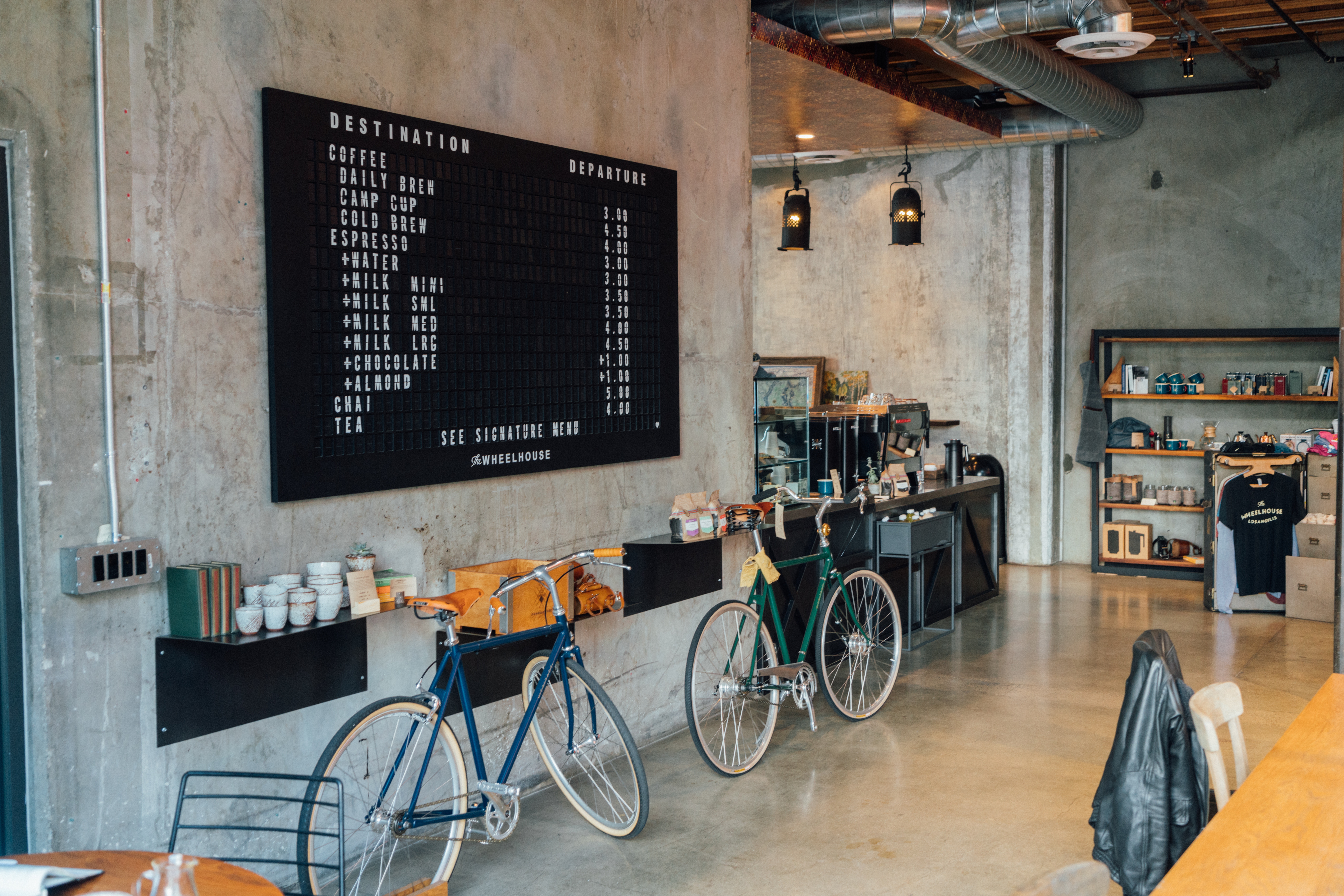 Minimalistic store design
The point here is, design is not about expensive materials and what costs huge amounts of money is material and not good design.
All that is needed to bring in the so called Retail Design Reform is a group of designers, modest and interested enough to start doing it!